Rice Cultivation
At Baan Tha Khan Tong homestay, we have "demo" farming land where children can transform themselves into tiny farmers, run around freely, breathe in fresh air and take in all the greenery. After trying a bit of farming for themselves, they will know all the processes of how to make the rice that they eat every day.
Tour Old-fashioned Rice Mill
Children will get to learn the process of how to make rice by visiting our rice mill. They will get to witness the milling machine which is made of wood, and you will get to make rice manually, which involves removing the husk by spinning the wooden mill by hand, and the filtering the husk from the rice. Repeat this five times until you get nice, clean, safe unpolished rice filled with good vitamins for your health.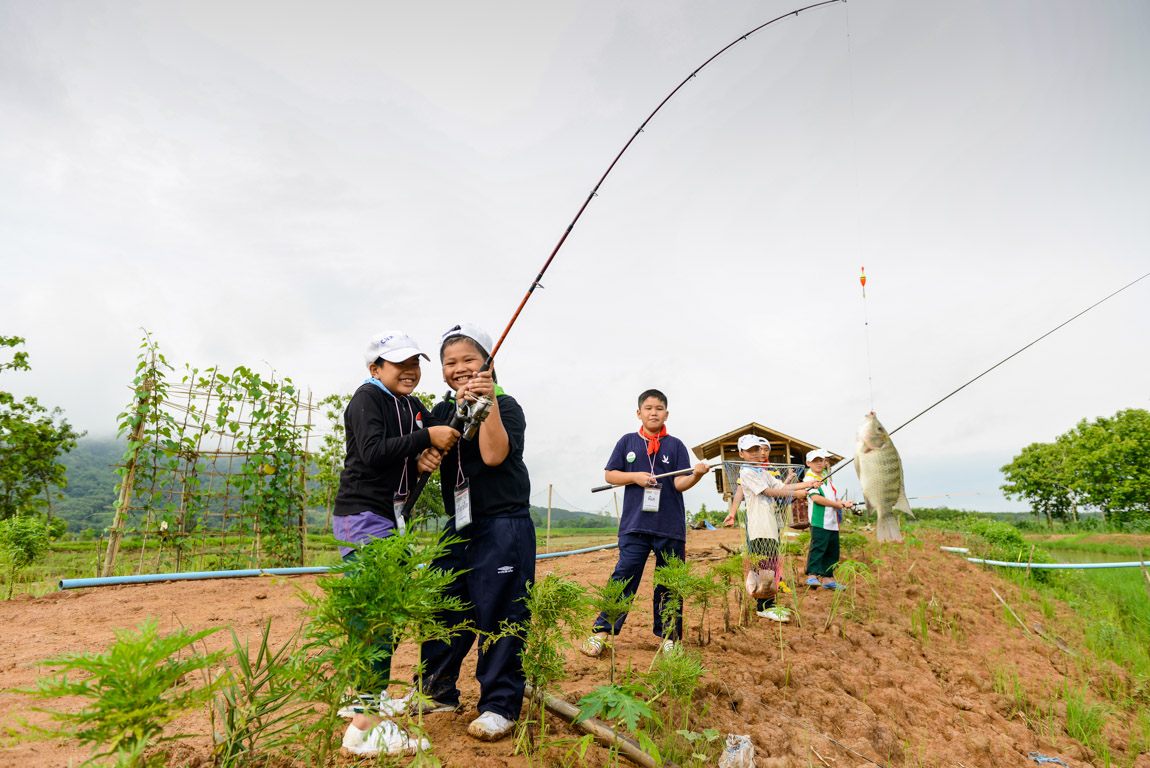 Go Fishing/Collect Duck and Chicken Eggs
There are many hidden gems hidden in our village, and one of them is Khun Pai and Mr. Graham's house that has a small, friendly farm where the hens and ducks live together in peace. Children can go inside to feed them and collect fresh eggs every morning. In addition, there is a pond where the children can learn how to fish by using bait or casting nets.
---