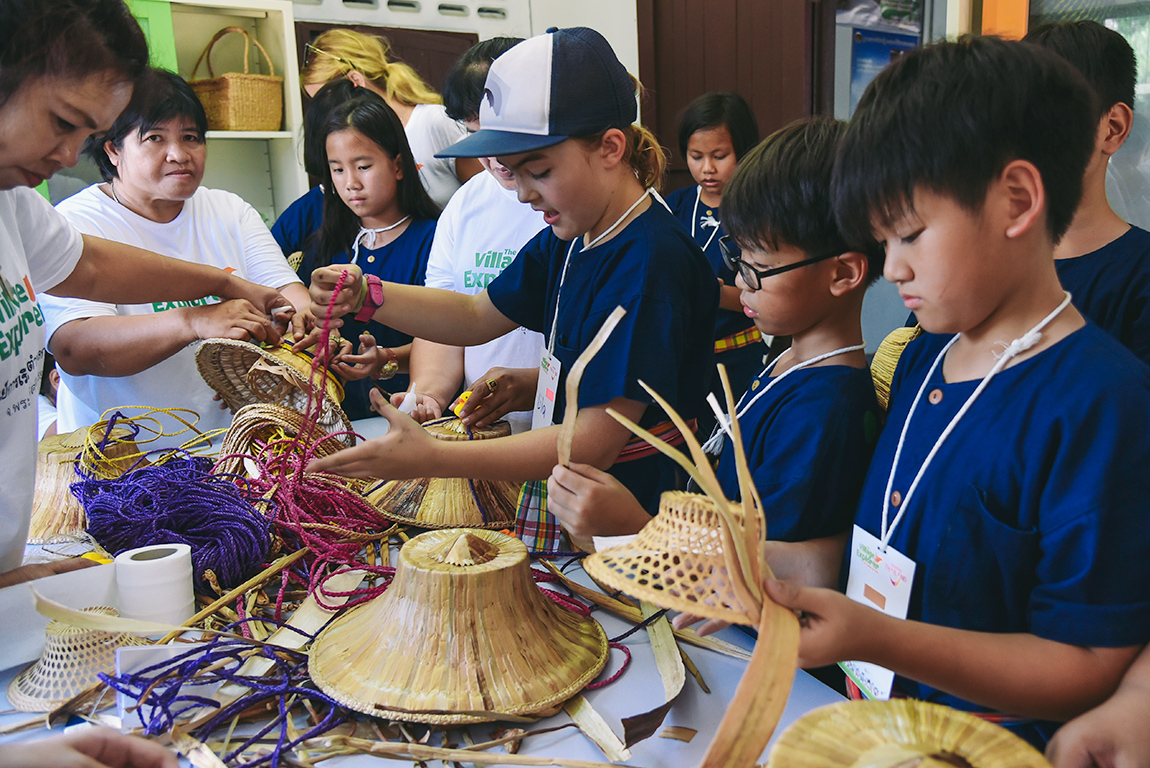 Water Hyacinth DIY
Our community is located nearby a river called Noi, and the river comes with a stream of water hyacinths. With the abundance of water hyacinth available in our region, the locals are able to creatively craft them into exquisite objects such as hats, bags, and baskets. Children will be able to craft water hyacinths into hats, or any other beautiful decorative object.
Learn fruit orchard
At Tambol Krachaeng, we grow a wide range of fruits and vegetables – from bananas, limes, coconuts, melons and bamboo shoots for the whole village to enjoy. Children will be able to explore and taste our produce picked fresh from our farms.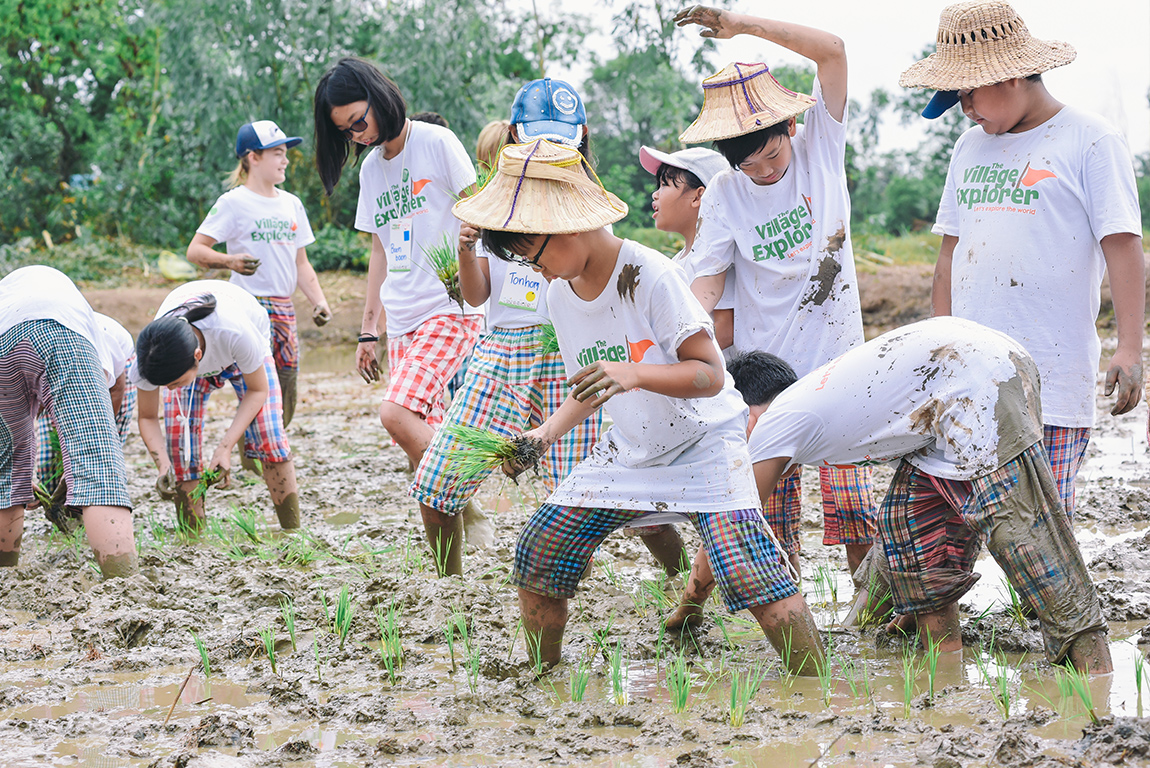 Rice Cultivation
We have a small rice field not far from our community where the children can learn how to farm from the very first step. This is sure to be a very fun activity, because the children will be able to step foot into the rice fields and farm with their very own hands! Even though they will be soaked and their feet will be covered with mud, in return they will have a most valuable experience to remember.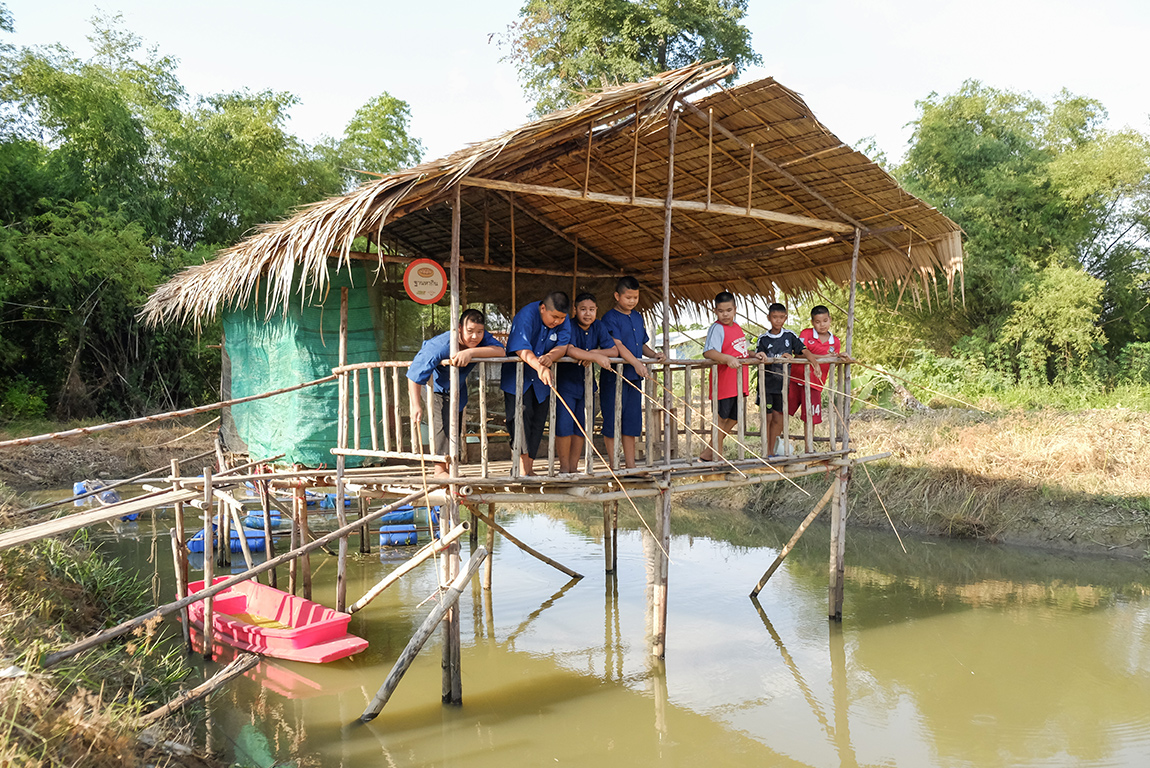 Go Fishing
Fishing is another activity that will be very enjoyable for the children to experience. They will get to barb their own fishing hook and use crickets as bait. Children will get to fish at the catfish and carp ponds in the community. Afterwards, they can feast on their catch-of-the-day as dinner.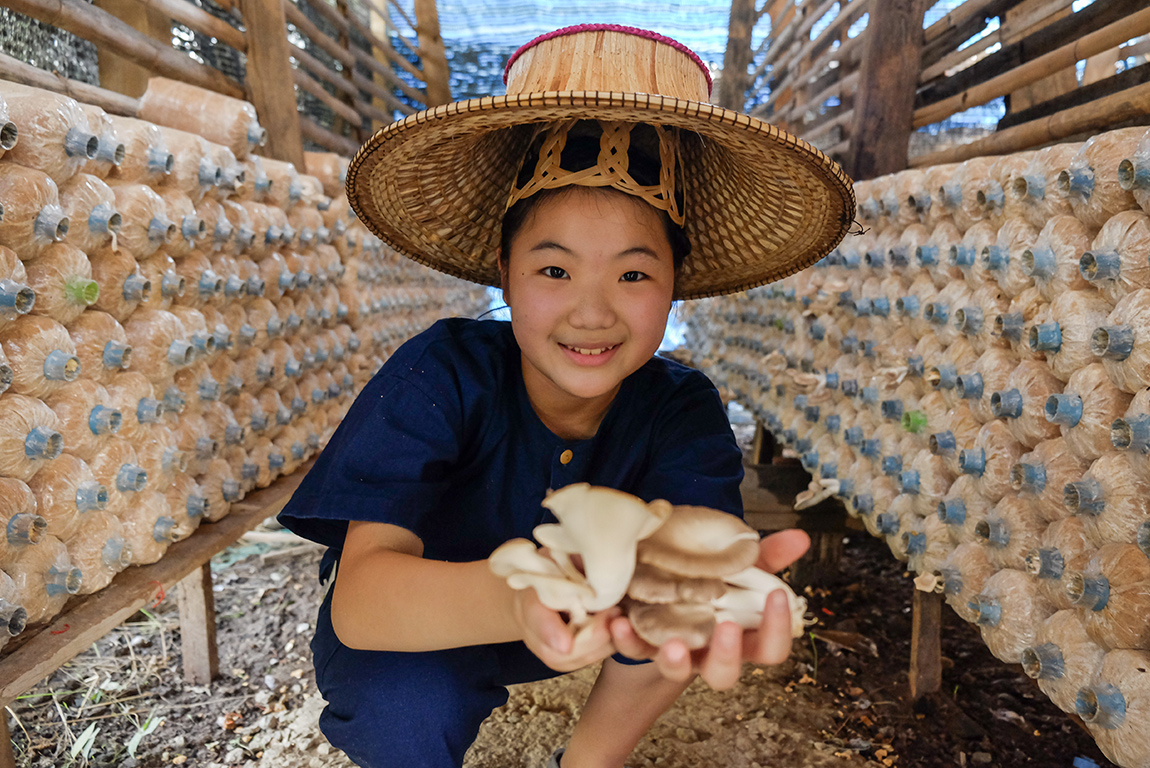 Grow Bhutan Oyster Mushrooms
Another highlight of Baan Krachaeng is our oyster mushroom farm. Children will be able to farm and collect together until they have a bag full of mushrooms ready to be baked in an oven, while they will have the chance to visit the oyster mushroom farm. If they are lucky, they might get to see the blooming mushrooms which can be collected and fried to eat later.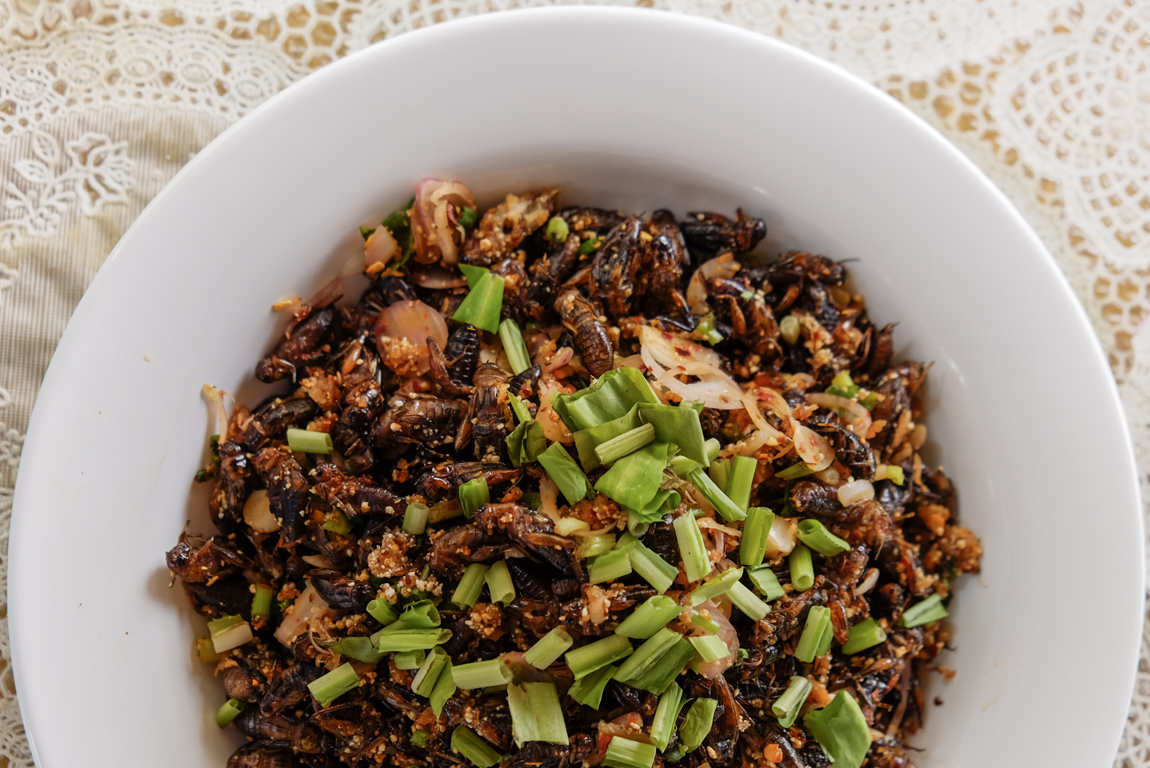 Make Local Menus
Our local food is an out-of-the-ordinary delicacy, especially when children bring and use their crickets as an ingredient. For instance, the deep-fried crickets are so crunchy and delectable, and the chili-free cricket-larb smells so aromatic with ground roasted rice without being spicy. Crickets can also be used in many other dishes, which we guarantee everyone will surely enjoy.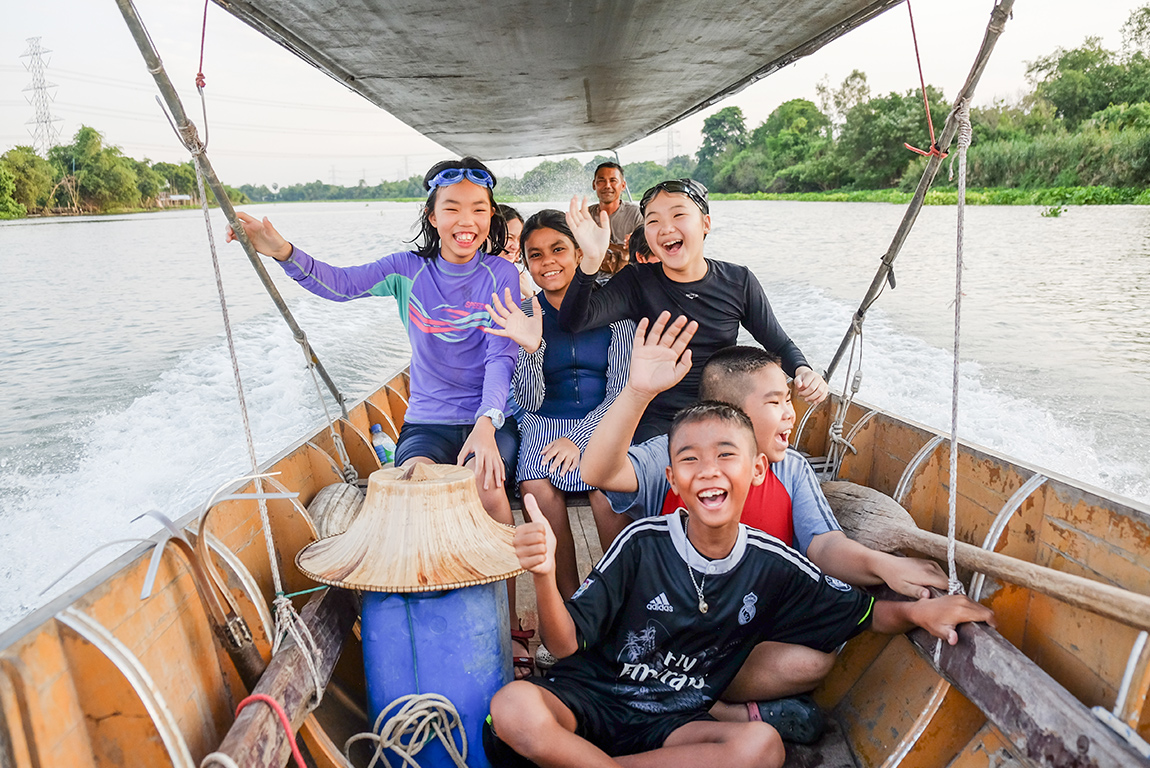 Sightseeing along the river (available only during 17:00 – 18:00)
Another highlight of our community is to sail along the River Noi and absorb our breathtaking surroundings behind our houses. Children will be able to see the beauty of our unique houses along the river and witness how people in our community get on with their everyday lives. The experience is sure to be breezy and relaxing for everyone.
---