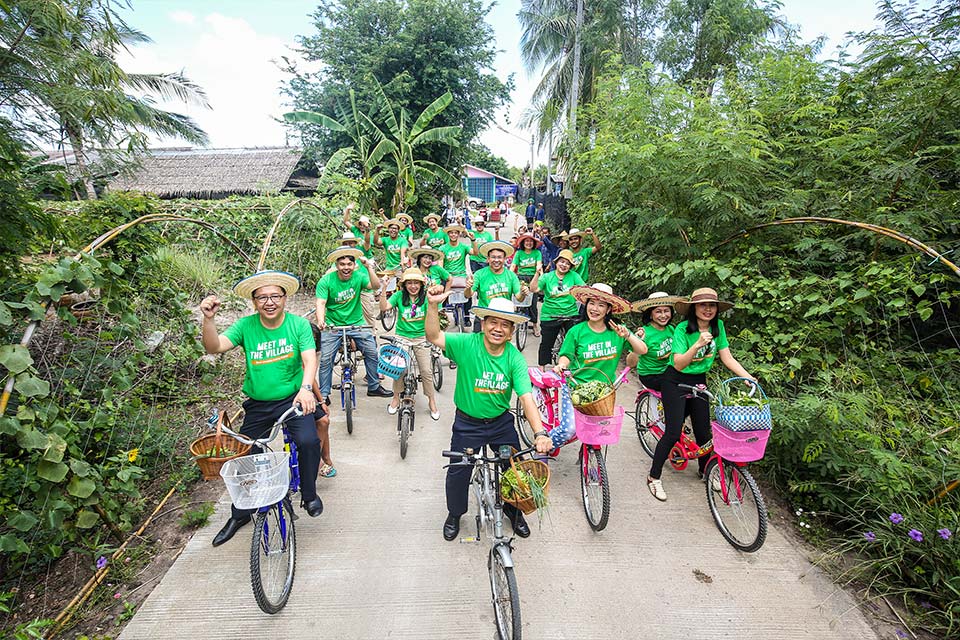 Vegetable Hunt Competition by Bicycle
The people of Dong Yen are used to having a lifestyle that involves growing vegetables to eat at home. We invite you to ride bikes alongside the organic vegetable patches of the community, looking for vegetables (that you have been assigned to find) such as onions, longevity spinach, centella, salad lettuce, lettuce and angled gourd.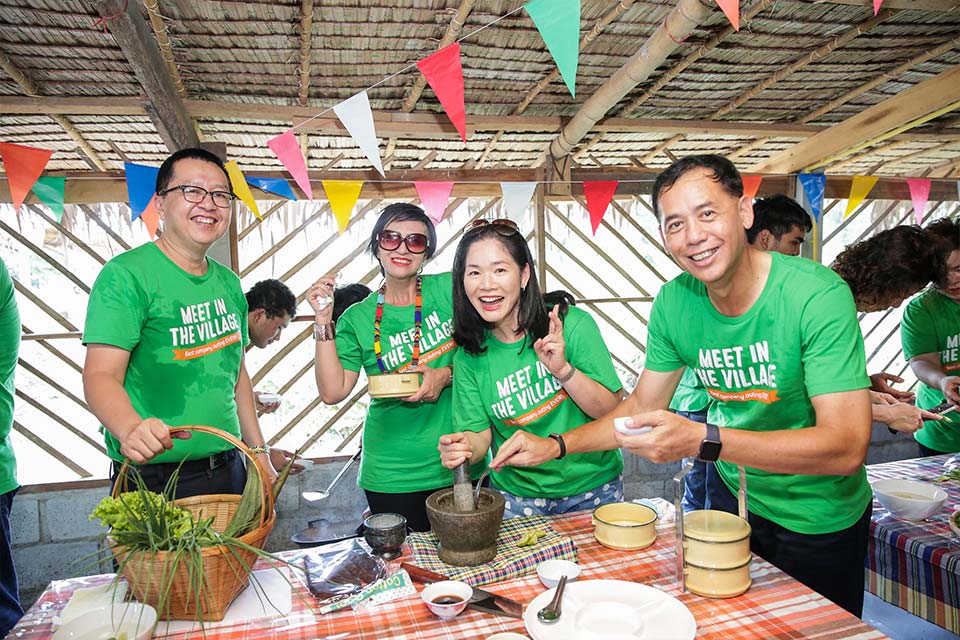 Ban Thung Menu Competition
Together, create some dishes as assigned (such as chili paste and vegetable stir fry) using ingredients that you have collected from the gardens. Peal some garlic and gourds and mix all the ingredients together to obtain the best flavors. Next, time to eat and find out just how good the food you have made from vegetables you picked with your bare hands really is.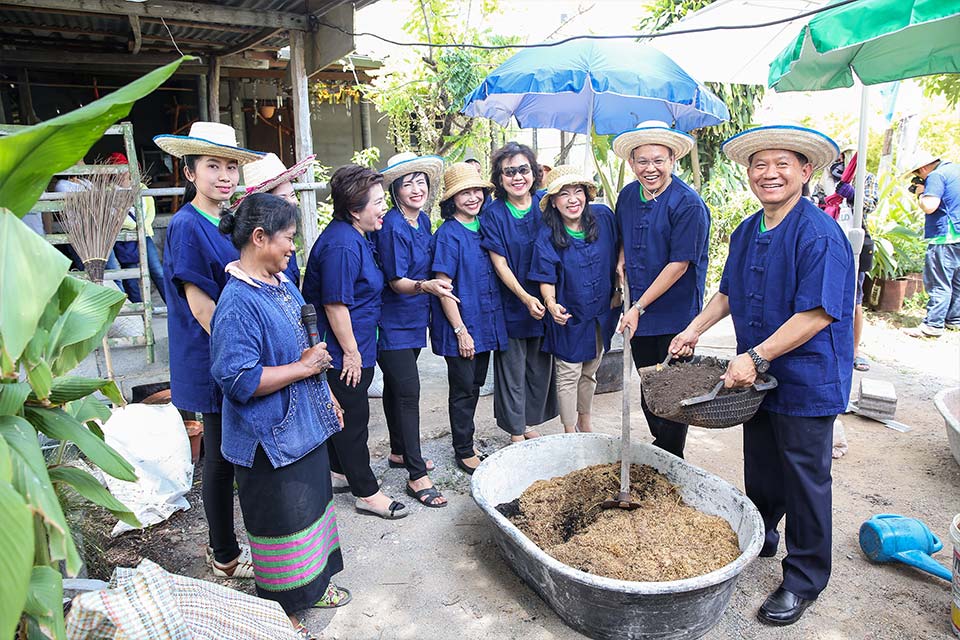 Earthworm Fertilizer
Learn how to make fertilizer using ingredients obtained from within the community. A few examples include cow dung, raw rice husks, processed rice husks, rice bran, banana shoot bacteria (made by fermenting bananas stalks with sugar) and fermented tomato juice. Mix them all together, add water and then mix again into a fine mixture. This mixture is ready for use after it's placed under fabric cover for about 15 days. It works as a great replacement for fertilizer and provides nutrients for the roots.
Sunflower seed sprouts planting activity
Get one step closer to the local way of lives of Baan Dong Yen Community by participating in this sunflower planting activity. You will become a gardener and have to plant sunflower seed sprouts by yourself. We guarantee that you'll learn a new skill after taking part in this fun planting activity.
---
---